SNOWDON CLIMB - SATURDAY, 14th APRIL 2018
SNOWDON CLIMB - SATURDAY, 14th APRIL 2018
#1
Mon, 02/04/2018 - 12:47
SNOWDON CLIMB - SATURDAY, 14th APRIL 2018
THE JOLLY BOYS OF CREWE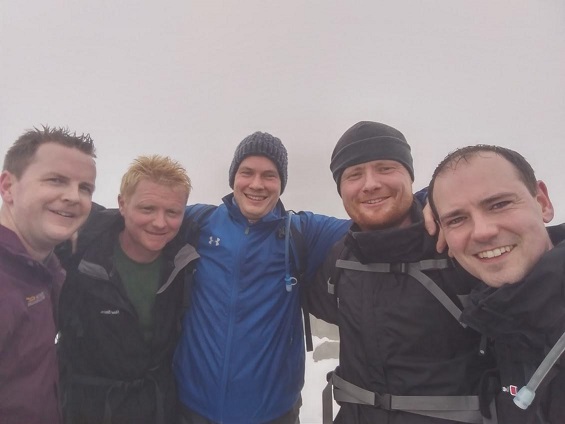 This jolly bunch of guys are going to be doing the Snowdon challenge on 14th April in fancy dress - can't wait for the photos (we believe Clint Eastwood might be there
). Carl and Gary Shaw, James Dennis, Rob Wild, Michael Lloyd-Lawlor and step-son Sean Lawlor, want to raise awareness for Cluster Headache and also raise funds for OUCH(UK).
Michael's wife Gerardine is a very rare case and was diagnosed with post-traumatic CCH in 2015, although she has been a sufferer for 18 years. She also suffers with post-traumatic Chronic Migraine, Facial Migraine and enhanced sensitisation of the trigeminal nerve, jaw damage/TMD in addition to other conditions including Fibromyalgia and Sciatica). This has obviously had a huge impact on their lives.
We are very grateful the gang have chosen OUCH(UK) to benefit from their challenge - every penny counts and this is such a great way to raise awareness. Many thanks to you all!
You can read more about the boys and Gerardine and support their cause here:
https://uk.virginmoneygiving.com/fundraiser-display/showROFundraiserPage...