Cluster Warrior T-Shirts
Cluster Warrior T-Shirts
#1
Tue, 04/04/2017 - 10:18
Cluster Warrior T-Shirts
Hi All, 
I have started my own clothing line as an attempt to earn a little money from home - we all know how difficult it is to work with this horrid condition. My venture is called The Silver Linings Clothing Co. 
My first design is called 'Cluster Warrior' and features the OUCH(UK) logo as 100% of the profit from every single t-shirt goes to OUCH(UK)!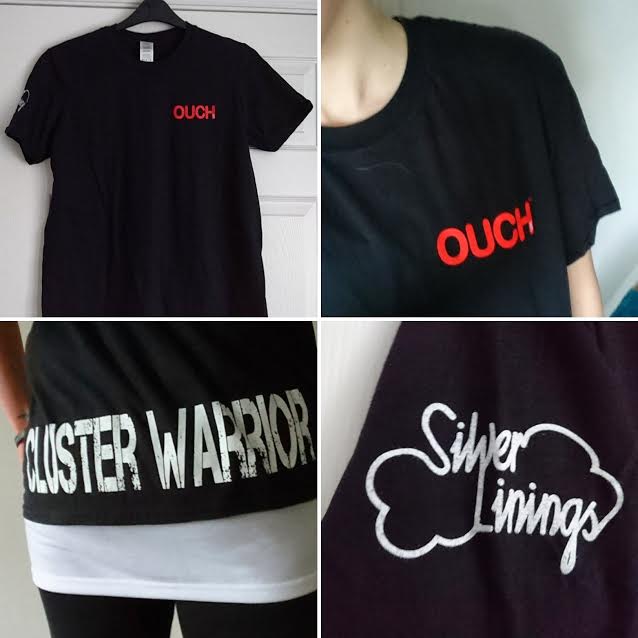 They are available in sizes S to XXL (unisex style), and they are £15 plus £2 p+p (a little more for international shipping). They will be on sale at the London conference in July.
If you're interested in purchasing a shirt, please email me at thesilverliningsclothingco@gmail.com
You can also find me on:
*Note* These shirts have sold so well, I am now waiting on a second batch. If you're wanting a size Large, there may be a slight delay on delivery. 
—
Arise and be all that you dreamed.